Send your orders directly in Excel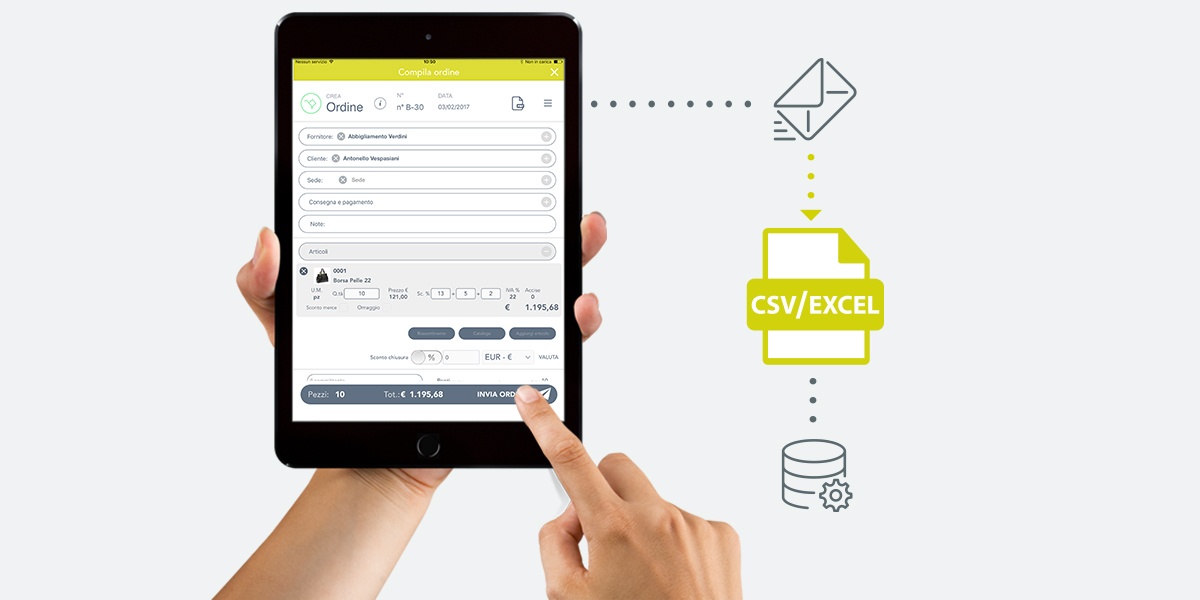 Another great news for Order Sender!
From today you can directly send your orders in Excel format.
We continue to receive feedback, suggestions and advice that enable us to make our sales network management software even more powerful and better.
How to send orders in Excel format?
From the Backoffice, in the Settings Menu, enter the Preferences section. From Preferences set one or more e-mails to which you want to send your orders. Orders will be posted in CSV format (compatible with MS Excel).
Another useful feature for agents using our software.
Order Sender increasingly integrated and innovative.
The news from Order Sender will not end here: updates of our sales network management software will continue in the coming weeks.
We will continue to listen and follow the suggestions of our customers to improve our platform with new features and new modules that are increasingly advanced and innovative.
13 Dec 2017