How to use Business Travels module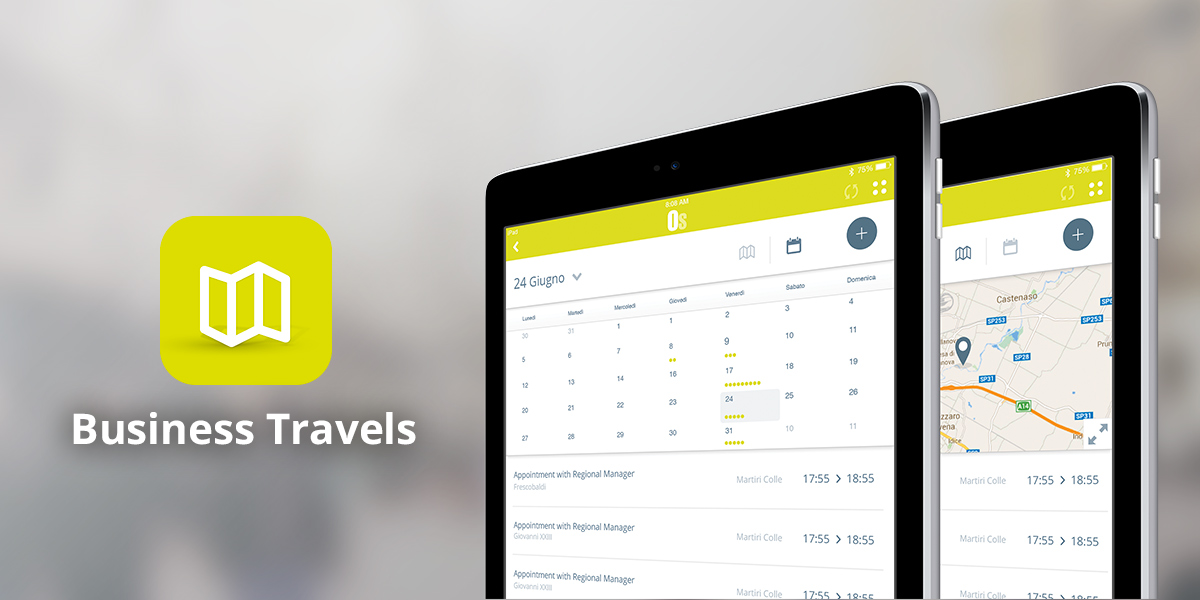 Today it's our first appointment with "Tips&Tricks", a column dedicated to those who want to start using Order Sender to its full potential.
Goal
Today we are going to teach you how to use the new Business Travels module and plan your appointments in a fast and optimized way.
Schedule your appointments in a minute
Business Travels allows you to schedule visits to your customers in a simple and intuitive way. Thanks to the horizontal view of the week, you can have an overview of all your appointments. You can also associate a frequency of visits for each customer, in order to monitor whether the latest appointment was made within the date that had been set. The calendar of your visits will be also synchronized with your tablet, allowing you to consult it quickly and with ease from your device.
How to use Business Travels
To start, create a new appointment by clicking the + button, set the date and time of the appointment and select a customer from the data base (or press the + button to create a new one). You can also enter notes and/or goals and add appointments to your calendar in sync on your tablet (this will create the "Order Sender" calendar automatically). Now you are able to display all the events of the day and, by pressing on the map view, to also see them localized with immediacy.
You can manage Business Travels even from web: all you have to do is access your web management by logging in with your username and password from https://business.ordersender.com page. From here you can see your agenda and, by clicking on the name of the customer, you will be able to discover all the details related to the appointment.
Tips & Tricks
Create appointments in a simple way: if you create a new appointment from customers database, the created event will have "Customer name" already set.
Consult surveys: before going to the appointment, you can consult the survey of the last one to have more useful information. From customer data base click "Business Travels" and check the details of past appointments.
Assign appointments to your agents with ease: if you log in as a Manager, you can select the name of the agent, if the company has more agents.
Check out step by step the main activities that you can perform with Order Sender. Become operational right away!
Try it for free
Tra Business Travels for free by entering your email here.
21 Nov 2016