Order Sender: the most used Agent Solution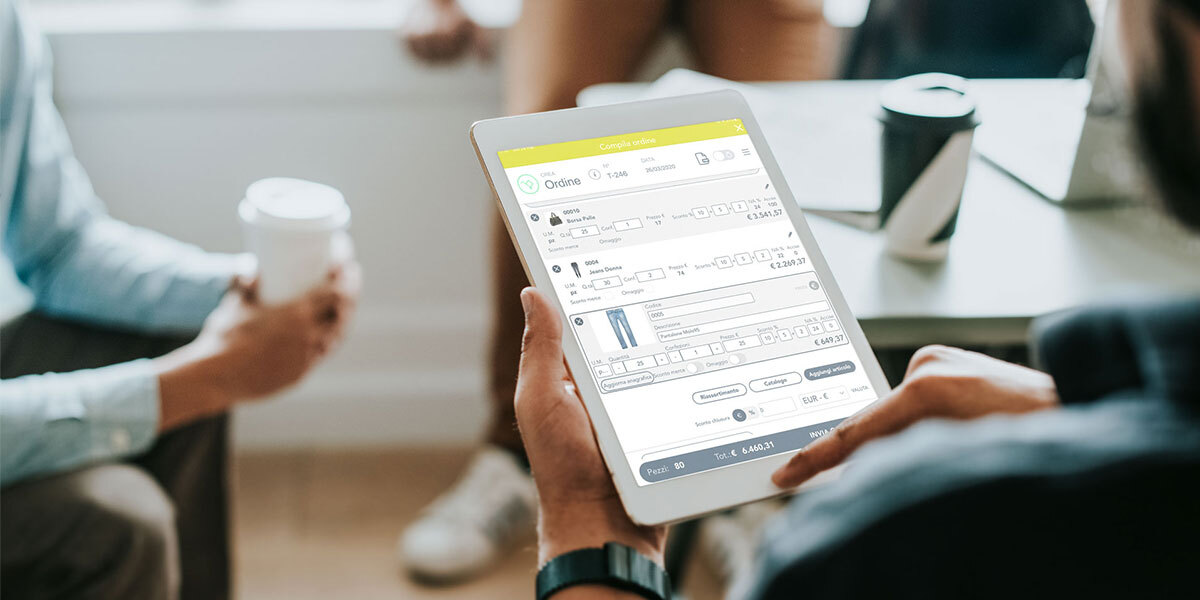 Order Sender is the most widespread solution for sales agents and used by the Italian sales networks.
This is because Order Sender is a Sales Force Automation solution that can revolutionize order collection, save you time and money, improve daily work and business processes.
It allows you to centrally manage a sales network of agents who sell, in a simple and stress-free way, thanks to the App installed on your Smartphone or Tablet.
It is a solution for agents and companies that is very easy to use, even for those who have no technical skills.
With Order Sender
Take orders from Mobile
Collect orders from the web and on the go (from smartphones and tablets), even offline, without an Internet connection
Send orders in a few clicks
Sending orders is very simple and intuitive, create, modify, duplicate and send orders and quotes, in just a few clicks
Always safe data
Thanks to automatic backup you work in maximum security, all your data is always saved in the Cloud, even if you lose or change your device
It works offline
The App also works without the Internet
Savings
Automated and mobile order collection allows you to save time and costs
You no longer miss an order
Reset the possibility of error when ordering
You are always up to date
You no longer lose any essential information on the situation of your customers (orders, quotes, reports), on products, price lists, prices, discounts etc.
Integration
OS integrates with any company ERP
Eco-sustainability
Eliminate the use of paper, make a green and eco-friendly choice
Three fundamental add-on modules for selling
Order Sender has three additional Modules that are essential for the sales network:
Digital Catalog
You can upload catalogs and price lists, finally forgetting the paper and presenting your customer with an interactive and emotional catalog that will help you in your sales process. Digital catalogs can also be consulted without the Internet.
Business Travels
You have all calendar appointments under control, manage your tour in a few clicks, find your customers on the interactive map and you can create reports at the end of the visit to send to the company.
Commissions
At any time you can check the progress of your sales and know what your earnings are.
Webinar Order Sender
All Order Sender tricks to boost your sales.
Save the Date: Tuesday 14 July at 5pm.
Book your seat!
24 Sep 2020