Order Collection Software for the Sales Network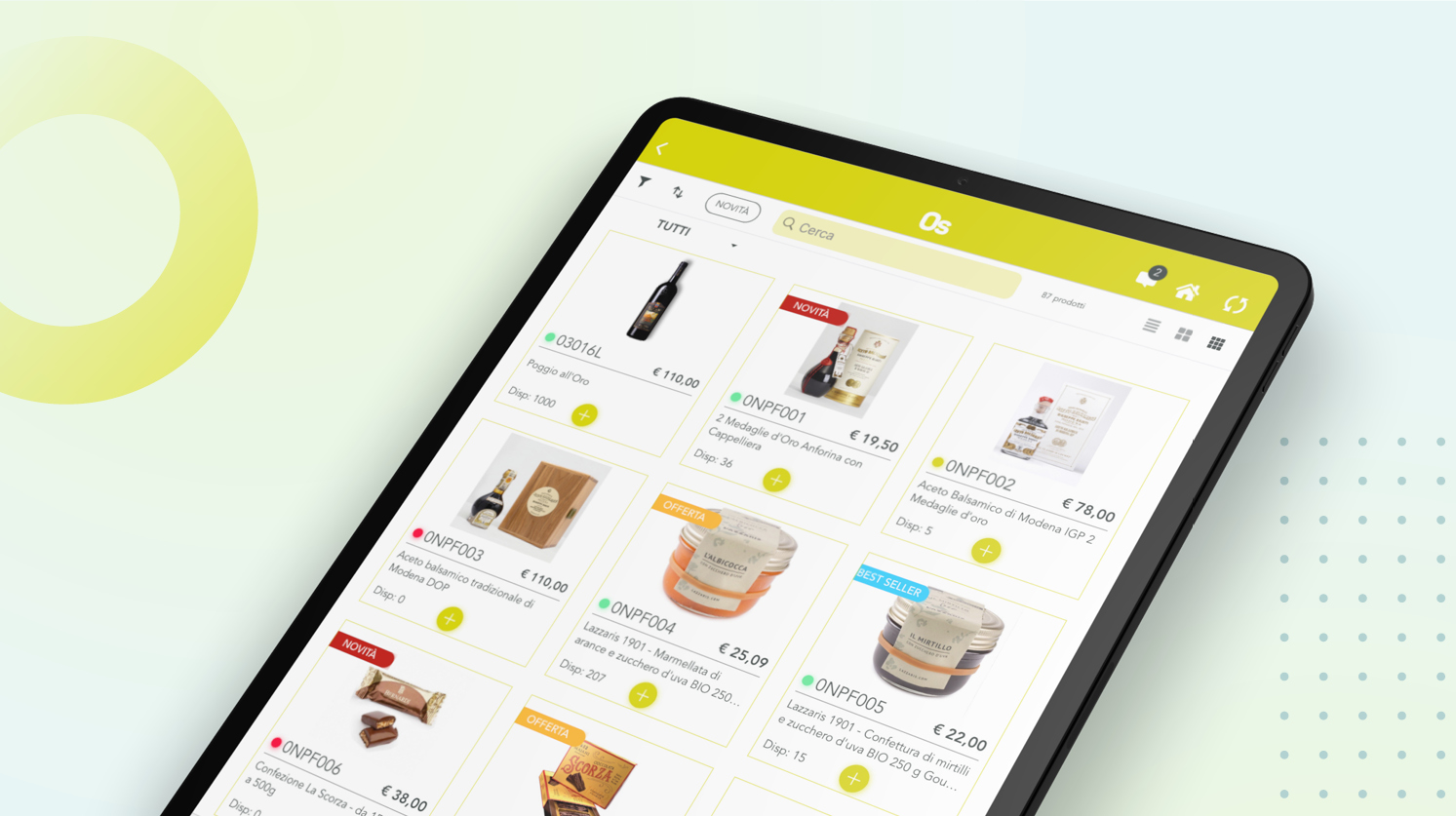 Order Collection Software for the Sales Network
Order Sender Enterprise is a complete Sales Force Automation Software: the commission copy for orders dedicated to your company and your Sales Network.
OS Enterprise is an Order Picking Software for Agents, a Mobile CRM for Sales Force Automation.
The solution for OS Enterprise Agents allows you to automate order collection, optimize sales, enhance the productivity of the sales network, reduce order processing times and the possibility of error.
The sales network management App can be customized according to your needs, offers over 75 dedicated modules, is able to manage over 500,000 products, integrates with the company ERP.
Available for Tablet, iOS and Android, it works offline.
Automate order collection from Tablet
Make the leap in quality to your Commercial Network
Get maximum results in the sales process: eliminate order management times and typing errors
Save time, costs, resources
Customization of the Agent App according to your needs
Handling over 500,000 items
Works offline
It integrates with any ERP
Available for Tablets, iOS and Android
Free DEMO

Copy Commission for Agents
OS Enterprise offers your business:
Automated Order Collection
Digital Product Catalogue
Customer CRM and Tour Visits
Reports, Statistics, Business Intelligence
Personalization, over 75 dedicated modules
Management of over 500 thousand products
Possibility to work offline
Integration to any company management system
B2B e-commerce for managing your customers' orders (Order Factory)
App-based B2B e-commerce (OS Retail)
OS Enterprise is an order collection software developed by the Cosmobile Software House 13 years ago, used by over 400 Italian companies, more than 7,000 sales agents, over 800,000 orders per year.
21 Feb 2023