Big News with Order Sender 4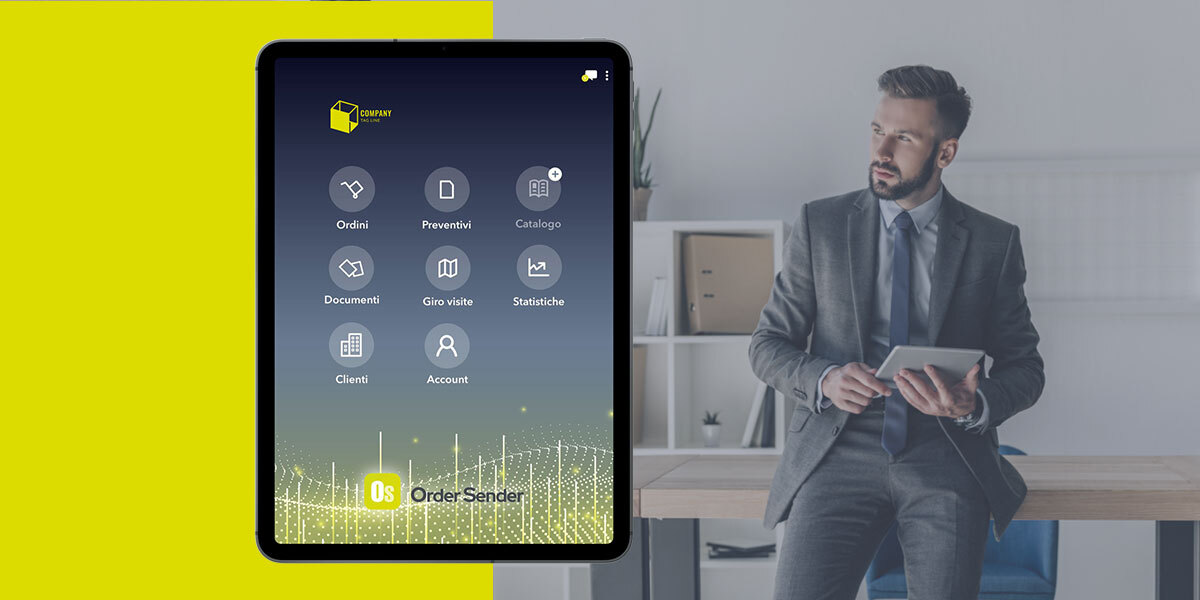 Welcome Order Sender 4!
New features and improvements
Our App for Commercial Agents does not stop and continues to evolve and improve: more and more complete, more and more efficient!
Are you ready?
Many new features await you to optimize your work and your sales!
Order Sender 4
Here are the upcoming News:
– BUSINESS TRAVELS OPTIMIZATION
Find all customers in your area!
View the interactive map with all your customers, geolocate those who are near you.
Never miss a sale again!
– INCREASE OF COMMISSIONS
Measure your income!
Do your commissions change based on the discounts you apply?
With Order Sender you can configure different commission percentages that vary according to the discount bracket applied to the sale, and you can decide whether or not to consider the closing discount.
– AREA MANAGERS
Better manage your structured sales network!
Ability to create area managers: agents who manage and coordinate sub-agents in their area.
In the "Agent Management" section, for each agent, you can indicate the relevant area manager who will display in the Web Area, in addition to his data, also those of the agents he manages (orders, customers, commissions, statistics).
– EASYFATT® DANEA INTEGRATION
OS increasingly integrated
From today Order Sender integrates with the Danea Easyfatt management software for small and medium-sized companies: you can import the personal data produced by Danea and download orders on Danea with a click.
Here are other useful features we have added in this new Release
CONFIGURE YOUR ORDER SENDER
You can change the behavior of Order Sender through some parameters:
– Define the number of decimals to work with
– Decide whether to display the net or gross price in the item line
– Choose whether or not to consider the closing discount in the commission calculation
NOTES AND DELIVERY DATE ON ARTICLE LINE
You can specify, for each item added to the order, a note and the delivery date.
AUTOMATIC CODES
To improve import and export, the system automatically generates the code – for customer, agent and supplier – in case you do not use it.
NEW FIELDS FOR YOUR PERSONAL DATA
In the Customer Registry, in addition to the Name field, you can also add the Company Name.
The VAT number field has been added to the Supplier Master Data.
* The new features will be available to all users by the end of November 2020.
10 Nov 2020